1031 Exchanges
Tax Deferred Exchange Specialist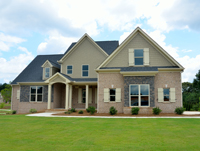 A 1031 tax deferred exchange can be a highly stressful time in your business and investment life. But an exchange of real estate can also run smoothly. We've been involved with multiple 1031 exchanges over the years helping investors to multiply assets to increase their net holdings and income.
There are many reasons to do a 1031 exchange. And, sometimes, there are reasons to take a different course of action. With Chris Lengquist by your side you can have confidence that you will be presented with the options that make sense to your situation and a plan that will set the course for your investment property future.
A lot of money is at stake when you've spent years, even decades, building your retirement. Don't take a chance with causing a "taxable" event utilizing an inexperienced real estate agent.
---
"I interviewed Chris Lengquist last November and he made a very favorable impression. He gave me references which I checked out. Since, then I have purchased several income properties through him, and he has undertaken management of them, since I am in California. He knows the area; he knows real estate values; he knows how to negotiate and get the very best deal for his clients. He also has a superb team of professionals who work with him, getting properties quickly leased, making necessary repairs and exercising good judgement and integrity. I highly recommend him to anyone who is interested in purchasing income property in the KC metro area." ~ John F. (moved $2M in assets from CA to $4M in KS)
---
Inquire About Our Services
(913) 839-2953