Real Estate Agent Referrals - You Make More Money
Let us be your Resource in Property Management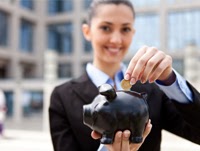 Have you ever wanted to make more money in real estate?
Let us help!
Ad Astra Realty, Inc has been managing property in the Kansas City area since 2006. We currently manage over $36,000,000 in assets.
Here is what we can offer you, the real estate agent, when working with our professional property management team here at Ad Astra Realty.
We will give you a written guarantee that your clients are your clients. No ifs, ands or buts.
We will pay you when you refer new property owners to us once they sign on with us.
We will accept all your rental tenant leads.
We will assist you with with rent ranges during the inspection period of any executed contract.
We will offer property advice during the inspection period of any executed contract.
In short, with our help we can help you to win more real estate investor clients who then buy more property because they have more confidence in the successful management of their homes.
Have you ever referred an investor buyer to a property management firm and it came back to bite you in the, well, end?
We can provide references to both you and your clients. No problem.
25% Referral Fee Paid for Investor Buyer Leads
Ad Astra Realty, Inc is a brokerage that has hard working agents that are specially trained in working with real estate investors from here in the Kansas City area and from all around the world.
With our unique knowledge of rent values, home improvement costs and tenant needs we are well equipped to handle your investment property buyer leads. So if you prefer to work with your "regular" clients but would still like some income from those income property buyer leads that you generate, why not refer them to Ad Astra Realty and let us do the rest?
You earn 25%. We earn your trust.
Refer A Client
Should they hire Ad Astra Realty to then manage their rental property, we'll pay you another referral fee for the property management side!
Want to refer a buyer client to us? Give us a call at 913-815-3473.
Chris Lengquist, Broker of Ad Astra Realty, Inc, has been working with real estate investors since 2002. He has helped 100+ investor buyers purchased hundreds of income properties throughout Kansas City, and before that, Tulsa, OK. He has also built a property management business out of one duplex in to a company that manages over $36,000,000 in rental property assets in Kansas City.
Ad Astra Realty, Inc is properly licensed in the states of Kansas and Missouri. In Missouri, property management is a licensable real estate activity. Make sure your property manager is properly licensed. In Kansas, property management for residential properties is not a liscensable real estate activity.