Meet the Team
Chris Lengquist - Owner/Broker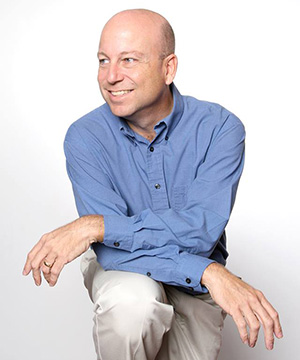 Chris was licensed in Oklahoma in 2002, Kansas and Missouri in 2004. Since the beginning Chris has had an emphasis on working with real estate investors to maximize their real estate investments through selective acquisition, great property management and know when to sell or exchange. Chris works with "traditional" buyers and sellers as well. But he definitely gets his kicks out of helping people to build a "retirement worth having".
Licensed in Oklahoma from 2002 - 2004
Top Sales Agent, Scott Douglas Realty, 2003
Licensed in Kansas and Missouri since 2004
Agent Leadership Council, Keller Williams Realty, 2006, 2007, 2008, 2009 and 2013
Owner/Broker Ad Astra Realty, Inc since December 2014 (current)
Team Leader, Keller Williams Realty, Diamond Partners, Inc since November 2015 (current)
---
Jimmy Geisler - Director of Property Management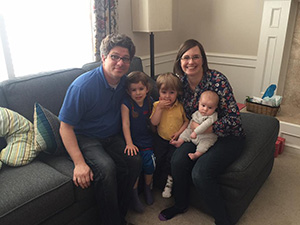 Jimmy is Ad Astra Realty's Director of Property Management and quite a realtor in his own right. A native of Virginia, Jimmy moved to the Kansas City area in 2011 with his soon-to-be wife as a manager of a national grocery store chain. After years of investing in and managing his own rental properties, Jimmy decided to make his hobby his career and joined Ad Astra Realty as a Realtor and Ad Astra Realty as Director of
Property Management. Jimmy's long personal history of real estate investing and management gives him great perspective to help his clients make decisions that are right for them and great for their future. When he isn't thinking about real estate, he can be found playing soccer or building castles with his young family.
---
Keely Richardson - Maintenance Manager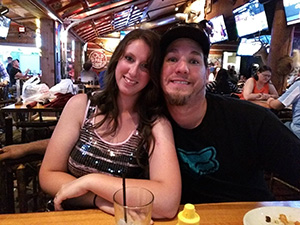 Keely is a born and raised Kansan. She has almost 5 years of experience working as an Assistant Manager in hardware and lumbar yard retail until she was able to find Ad Astra where she has stepped into the roll of Maintenance Manager. She has four rental properties of her own that she has remodeled herself! A true jack of all trades, she manages and assists our vendors while also able to hang sheetrock, paints, small plumbing repairs, and tiles. Keely loves gardening and riding her RZR or ATV with her husband. She has two cats, three dogs, and one fox!
---
Andy Brack - Utility Infielder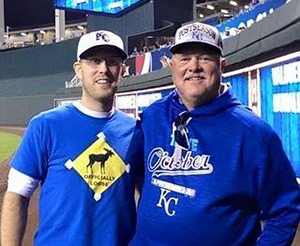 Andy is Ad Astra's Tenant Transition Coordinator. After graduating from Pittsburg State University in 2005, Andy worked in various industries before joining Ad Astra Realty in late 2015. Since joining the Ad Astra team, Andy has worked to provide in-depth reports using emerging technologies during the Move In and Move Out processes as well as obtaining property specific information to assist the maintenance department as new properties have been added into the Ad Astra family. In his free time Andy enjoys spending time outside with his dog, fishing, landscaping and firing up the BBQ to cheer on the Chiefs and Royals!
---